OTS Aquacom Combox – One Diver Air Intercom (2 Wire Only)
$899.00
The Aquacom® ComBox is a compact, self-contained one diver air intercom. It allows clear two-wire communications using a powerful 20-watt amplifier and a powerful front panel speaker, "Silver Bullet".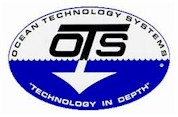 Description
The Aquacom ComBox is rugged and offers many features others dream about. The Push-to-Talk (PTT) control is an industrial grade switch designed to be pushed all day long. The front panel speaker is small but packs a lot of sound. In hi-noise environments or where privacy is a concern, the optional deluxe headset is available. In all, the ComBox is the finest one diver box on the market.
FEATURES
Battery Life:   6 hours continuous use with Alkaline batteries.
Frequency Response:   600 to 10,000 Hz.
Output Power (watts):   20
Controls:   Volume: Tender, Diver 1
Speakers:   Heavy duty, "Silver Bullet" front panel (10 full watts).
Battery Type:   (16) AA Alkaline batteries or 12-volt
Dimensions (W x H x D):   9″x7.85″x 3.4″ – 5 lbs.