Interspiro Divator MKII "AGA" Full Face Mask
$895.00 – $961.00
The Interspiro line of diving Full-Face Masks (FFMs) are high quality masks and have been field proven by Government, Military, and Commercial & Public Safety Teams around the world. The FFMs are primarily used with SCUBA, but are often utilized with surface supplied gas as well as rebreathers.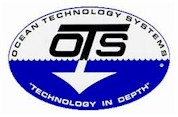 Description
The Divator II breathing valve is one of the best-tested breathing valves available. It will perform even in the most extreme of conditions: mud, oil, and fast flowing cold currents does not have a serious impact on the performance. The breathing valve is balanced and maintain extremely low breathing resistance at all diving depths even if variations occur in the secondary pressure. The combination of high air flow capacity and low breathing resistance increases the divers performance and endurance.
In the inhalation channel there is a one-way valve to prevent water from penetrating into the valve mechanism where it could freeze and cause the valve to stick in the open position.
The low volume visor reduces the positive buoyancy generated from air inside the mask and the inner mask design minimizes "dead space" and re-inhalation of CO2.
It is easy to drain from water by using the purge button on the breathing valve.
The mask is equipped with retainers for spectacle inserts and it is prepared for underwater communication. The communication capabilities are enhanced by the airflow design that considerably reduces turbulence noise.
The rubber head harness has five straps that are tightened and locked by stainless steel buckles. The wide and soft sealing edge of the mask is pressed lightly against the face and follows the contours of the face, giving an effective seal.
The Divator II breathing valve is available with safety pressure or with normal pressure. The safety pressure is turned on automatically when the user takes his first breath in the mask. The safety pressure reduces the risk of inward leakage of water (or air at surface) and is very important when diving in contaminated water. The safety pressure in the mask is maintained regardless of the diver's air consumption rate.
The Divator II has been tested by Duke University to 1,800 feet (unmanned test) and found to be extremely reliable. Many professional divers choose the AGA FFM. With the addition of our OTS Ambient Breathing Valve® (ABV-1), standby divers as well as divers on the surface can effortlessly conserve their gas supply by breathing surrounding air through the ABV®.All the Interspiro Full-Face Masks listed below have been tested by the U.S. Navy Experimental Diving Unit (NEDU) and are approved for Naval use.
Additional information
| | |
| --- | --- |
| Color | Black, Gold |
| Configuration | Positive Pressure, Non-Positive Pressure |