Oceanic ProPlus 4 w/Compass & QD
$869.95
BIGGER, BETTER, BLUETOOTH.
Bigger & better than ever, the ProPlus 4.0 features the latest Bluetooth 4.0 technology. Now divers can adjust & customize all their dive features on the go pre-& post-dive. ProPlus 4.0 boasts a new display area, wider font size, and 22% larger digits than its predecessor (ProPlus 3), making it clearer & easier-to-read than ever before. With Bluetooth compatibility, ProPlus 4.0 adds to Oceanic's commitment to growing the largest family of Bluetooth compatible computers available to divers.
Dive Computers are supposed to deliver crucial data quickly and w/o confusion. That's why the ProPlus 4 combines a huge display area. See it for yourself. Take the Oceanic challenge: When shopping for a new dive computer, compare the displays. When it comes to viewing critical information, which would you rather see at 100′ (30 meters)?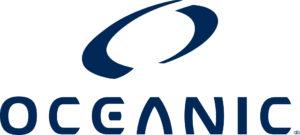 Description
Air Time Remaining (ATR):
Air Time Remaining feature calculates current depth, tank pressure, breathing rate, ascent time, & decompression status to tell you exactly how much time you can remain underwater. The ProPlus 4 displays ATR via a numerical bar graph in addition to cylinder pressure. You may display ATR in oversized digits at any time w/press of a button.
Dive Time Remaining (DTR): 
Dive Time Remaining, provides a 'real' number in minutes. This calculation combines ATR, nitrogen & oxygen absorption, displaying whichever allows less time. The ProPlus 4 features push button or automatic activation, triggered by water contact. A benefit of push button activation is easily verifying operation and cylinder pressure, but in case you forget, or simply choose not to activate your computer, it can be as simple as jumping in the water.
Audible alarms w/flashing LED warning light & acknowledgment:
The ProPlus 4 has a variety of system & user customized audible alarms, alerting you to situations that pose potential danger, or simply serve as convenient reminders. Have you ever had difficulty hearing your computer's audible alarm? Perhaps that little beep signifying a potentially dangerous situation was timed perfectly with some large exhaust bubbles rushing past your ears. Or maybe it seemed to be insignificant as that huge manta ray soared overhead. You won't miss the ProPlus 4's audible alarm. Once triggered, the alarm will sound continuously for 10 seconds. Oceanic knows what you're thinking That's nice, I'll definitely hear the alarm, but isn't that going to annoy me & everyone else in the water?" The alarm's job is to get your attention so that you look at the computer. Once it does that, simply press the button and it will stop. You're a responsible diver & Oceanic treats you that way. If you really want to exceed your pre-set maximum depth alarm by a couple of feet to capture that award-winning photograph go ahead!
Air or Nitrox:
The ProPlus 4 acts simply as an Air' computer until you tell it otherwise, whether that is this weekend or 2 years down the road. As your training & experience grow, the ProPlus 4 is designed to grow with you, being easily programmed for Nitrox mixtures from 21% to 100%.
Oceanic Personal Dive Computer Algorithm:
Decompression theory can be trusted only as far as it has been demonstrated by actual test dive data. In 1987 a unique series of experiments were conducted by Diving Science & Technology (DSAT). Commissioned by Professional Association of Diving Instructors (PADI), these doppler ultrasound monitored human experiments conducted by Dr. Michael Powell produced the most comprehensive data set that exists for recreational divers to this day. These data were used to validate the PADI Recreational Dive Planner & are the basis of the algorithm used in all Oceanic personal dive computers. The ultimate adjustable algorithm that's the way divers, instructors & Oceanic Dealers refer to Oceanic PDCs. Oceanic's color coded bar graphs provide complete control of margin of safety for each dive. Want to be a bit more cautious? Make it a personal rule to never enter the yellow caution zone, or stay one pixel away, or you get the point. Now you can even program several of Oceanic's PDCs to do it for you w/Oceanic's patent pending nitrogen bar graph alarm; set it once & let computer alert you when bar graph reaches that level.
Automatic Safety Stop Prompt:
A brief audible & visual alarm remind you as you approach 15′ (4.6 m), & an automatic 3-minute timer counts down to zero. As in any other dive mode, you still have access to other pieces of information, & there is no penalty should you choose to disregard the safety stop.
Choose Your Dive Mode Display:
The new ProPlus 4 is as versatile underwater as it is topside. Upon starting your dive, the computer will simply display current depth, how long you can stay & cylinder pressure. While many divers have asked for such simplicity & ease of use, you know that with all the ProPlus 4's features, there must be more. And there is. Simply press the button to see more information. Is this information important to you on a full-time basis? Leave it there. Just want to check it & then move on to another display? You can do that too. It's up to you & your ProPlus 4.
Other features of the ProPlus 4 are: Fast set menu w/dual button operation, 12/24 hour format, date & time stamp, user friendly mode icons, graphic user interface recognizable logic of green, yellow & red color-coding in conjunction w/bar graphs, the diver has at-a-glance information, automatically compensation for altitude up to 14,000′ (4,270 m), diver replaceable CR2 battery, battery hot swap, 24-hour fly countdown & calculated de-saturation time, variable ascent rate indicator, depth dependent ascent rate, SmartGlo backlighting for low light conditions, 24 dive on-unit log book, optional Ocean-Log PC interface & PC upload, extended range gauge mode & much more!
The Oceanic ProPlus 4 can display in imperial or metric measurements, has an operational depth of 330′ (100 m), displays pressure from 0 to 5,000 psi (0 to 352 bars) & displays temperature from 0° to 99°F (-9° to 60°C), comes in a durable impact resistant case w/attachment points for lanyards or clips w/a 7/16″ threaded HP hose, & owner's manual.
The SideScan is a dual-purpose liquid filled compass. The Side Scan window allows quick reference of large, easy-to-read bearing indicators on a luminescent display for gun sight accuracy. Or, for divers who prefer relative navigation, the ratchet bezel can be rotated easily even with thick gloves. The dial rests on a precision jeweled bearing & incorporates extremely strong magnets for super quick response & accuracy. The compass bezel has compass headings in 30° numbered increments & indicator marks for every 10°. Bezel has twin heading indicators for alignment of compass course & lubber line across the compass face.
XL DISPLAY
The ProPlus 4.0 features a brand-new XL display area, wider font size that is crisp and easy to read, and 22% larger digits, making it among the clearest consoles on the market.
JUST TWIST AND GO
Done with your dive for the day but you don't want to leave your computer on deck with the rest of your gear? No problem, get the ProPlus 4.0 with quick disconnect and twisting locking ring for extra security.
Modes of Operation
AIR, NITROX, GAUGE
Push Buttons
2
Mounting Options
CONSOLE
Activation
Water or Push Button
Algorithm Basis
Modified Haldanean / DSAT (Diving Science and Technology) Database / Z+
Altitude Algorithm Basis
NOAA
O2 Limit Basis
NOAA
Tissue Compartments
12 (5 to 480 minutes)
Automatic Altitude Adjustment
2,000 – 14,000 ft /

610-4200 m

Decompression Capability
10 – 60 ft (3-18 m)
Automatic Safety Stop Prompt
YES
Cylinder Pressure and Air Time Remaining
YES
Audible Alarm
YES
Alarm Acknowledgment (U/W Deactivation)
YES
Ascent Rate Range
3-9 m/min – 6-18 m/min
Ascent Rate Maximum
30 fpm (<60 ft)  – 9 m/min (<18m)
60 fpm (>60 ft)  – 18 m/min (>18m)
OceanGlo Backlight (Push Button)
YES
SmartGlo Backlight (Sensor)
YES
Diver Replaceable Batteries
YES
Battery Type
CR2
Battery Life*
300 HOURS
Battery Hot Swap (retains calculations)
YES
Low Battery Indicator (Graphic)
YES
Calendar / Clock
YES
Operating Depth (Max)
330 ft – 100 m
Operating Depth (Gauge Mode)
330 ft – 100 m
12/24 Hour Time to Fly Countdown
YES
Calculated Desaturation Countdown
YES
Dive Mode Displays
USER CHOICE OF 1 MAIN AND 3 ALTERNATES
High O2 Alarm / Warning
300 SOTU / DOTU
High PO2 Alarm / Warning
1.6 DEFAULT OR USER SETTING
On-Unit Log Capacity
24 DIVES
OceanLog PC Download
OPTIONAL
OceanLog PC Settings Upload
OPTIONAL
OceanLog Download Memory Capacity
UP TO 150 DIVES**
Pre-Dive Planning Sequence
PUSH BUTTON 30-190 ft /

9-57 m

On-Unit Simulator and Dive Planner
NO
Temperature Display
YES
User Reset / Power Off
YES
Air Time Remaining Bar Graph
YES
Nitrogen Tissue Loading Bar Graph
YES
Oxygen Loading Bar Graph
YES
Variable Ascent Rate Bar Graph
YES
No Decompression Time Remaining Display
YES
Air Time Remaining Display
YES
O2 Time Remaining Display
YES
Set Mode with Rapid Advance
YES
Set "Turn Around" Pressure Alarm
YES
Set "Ending" Pressure Alarm
YES
Set FO2 Value (%)
AIR, 21-100%
Set Audible Alarm On/Off
YES
Set Max Depth Alarm
YES
Set Elapsed Dive Time Alarm
YES
Set Maximum Nitrogen Tissue Loading Bar Graph Alarm
YES
Set Dive Time Remaining Alarm
YES
Set Units Of Measurement
YES
Set Time Format (12/24 Hour)
YES
Set Time of Day
YES
Set Date
YES
Set Maximum PO2 Alarm
YES
Set FO2 50% Default
YES
Set Backlight Duration
YES
Set Sampling Rate (OceanLog Download)
2/15/30/60 SECONDS
2/5/10 FT
Set Digital Gauge Mode On/Off
YES
Set Water Activation On/Off
YES
Warranty
2 YEAR
Additional information
| | |
| --- | --- |
| Gas Capability | 21-100% Nitrox |
| Algorithm | Modified Haldanean / DSAT (Diving Science and Technology) Database / Z+ |
| Operating Modes | Air, Nitrox, Gauge |
| Max Operating Depth | 330 ft |
| Depth Rating | 330 ft |
| Battery Replacement Type | Cr2 |
| Estimated Battery Life | Up to 300 Hours |
| Number of Control Buttons | 2 |
| Connectivity | USB, BlueTooth |
| Built-In Compass | Yes |